| | | | | | |
| --- | --- | --- | --- | --- | --- |
| | | | | | |
| LOM SHIPS WORLDWIDE | MATERIALS OPTICAL-SOLAR | INFRARED, IMAGING & LASER OPTICS | LASER NOZZLES & CONSUMABLES | LASER MEASUREMENT | TIG, MIG WELDING AND PLASMA CONSUMABLES |
Highest Quality, Best Value Mitsubishi® Consumables

Mirrors, Output Coupler (PRs) & Rear Mirror (TRs) Replacement Service, Zero Phase Shift & Phase Retarder Mirrors Solvent Dispensers, Ultra Lens Wipes
Nozzles, Breakaway Bars, Ceramic Nozzle Holders, Locking Nuts, Teflon Covers, Ultra Lenses, Resonator Fold Mirrors and Phase Lock

NEW AMADA® ULTRA LENS MOUNTS AND REPLACEMENT SERVICE

1.5" Ultra Lens 5.0" & 7.5" FL
1.5" Ultra Lens 5.0" & 7.5" FL
1.5" Ultra Lens 5.0" & 7.5" FL
2.0" Ultra lens 5.0" & 7.5" FL
2.0" Ultra Lens 5.0" & 7.5" FL
Alepio
FO-NT
Gemini
Apelio
F1
Click here for technical information on Ultra-Lenses and UltraMaxR mirrors. LOM for low prices. Most lenses in stock for immediate shipment to most countries. Cut better, faster, longer and reduce your cost of laser operations with ultra-lenses.
Quick Access - Click on company names below (some products lists being updated)
| | | | |
| --- | --- | --- | --- |
| | | | |
| | | | |
| --- | --- | --- | --- |
| UltraMaxR C02 Mirrors | Gold Coated Mirrors | Trumpf® Laser Consumables | Resonator Optics |
Company History
Laser Optics and Mechanisms was formed in 1998 to provide advanced solutions for materials processing to industry. We manufacture high performance consumables for Industrial laser machines at competitive prices together with a fast and friendly service. Our high quality products are trusted by many laser manufacturers and end-users worldwide. With over twenty five years of experience with high power lasers and optics, we understand materials processing applications. Call on our team to support your needs.
---
Products
A range of products for industrial lasers cutting and welding systems. Precision optics and optical assemblies for high power lasers, low power lasers and scientific applications. Materials used for optics manufacturing include Zinc Selenide, Germanium, Gallium Arsenide, Silicon, Copper, Silicon Dioxide, Sapphire and others.
Join LOM - International Customers and Distributors Wanted
---
Company Philosophy
Provide customers with innovative product solutions and services with superior quality, performance and value.
| | |
| --- | --- |
| | Express international shipment to most countries via UPS, FedEx, DHL or a freight carrier of your choice. |
LOM is in no way affiliated with any of the OEMs listed in this website. Any reference to OEM part number, registered or trade marked logos are for your convenience and reference only.
Quick Page Links -
Amada® Optics Lens and Nozzles Amada® Laser Cutting Nozzles Consumables
Amada Laser - Express Sensor Repair Service Amada® Express Lens Replacement
Bystronic® Optics Nozzles Lens 4-00186 4-00187 4-05094 4-05095
Bystronic® Nozzles Bystronic® Laser Nozzles Consumables
Cincinnati® Optics Nozzles Lens ESAB® Plasma Consumables
Hypertherm® Consumables Infrared_Optics_and_CO2_Laser_Optics
Infrared_Optics_CO2_Laser_Cutting_CO2_Laser_Welding_Beam_
Delivery_Medical_Thermal_Imaging_Laser_Marking
Mirrors For Lasers Infrared Output Coupler or Partial Reflectors
Mazak® Laser Lens Optics Nozzles Consumables Mazak® Nozzles Consumables
Mazak®_Nozzles Mirror Molybdenum
Mitsubishi® Laser Internal, Beam Mirror, Lens W510 W500 W018 R500
R259 R003 R106 R107 R321 R322 R051 w102 Mitsubishi® Laser Nozzles and Consumables
Mitsusbishi® Nozzles List Infrared Plano Convex Lenses CO2 laser
Infrared Plano Convex Lenses Dual Band Plano Convex Infrared Lenses
Trumpf® Lenses Optics Nozzles Consumables
Contact us | View site map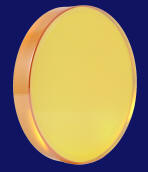 Click Picture For PDF
Extreme Performance
●
Ultra Cutting Lenses
Outperform Standard Lenses
Experience The Difference
Are you ready for it?
●
OEM approved, trusted by laser
operators & engineers worldwide
●
Contact LOM for Technical
Datasheet on Ultra-Lens
Superior Laser Power
Handling up to 6kW
●
Longer Lens Life
●
Better Cut Quality
●
Ultra-lenses available for
common industrial laser
cutting machines
●
Contact LOM Technical Sales
for more information..
Tel - USA (858) 755 1105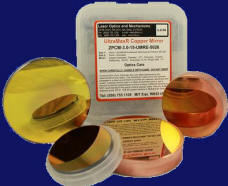 Click Picture For PDF
Extreme Performance
●
Superior Laser Power
Handling up to 10kW
●
Robust Coatings For
Longer Life and Reliability
●
Super High Reflectivity
Increase Cutting Power
●
Water Cooled Copper
Standard Copper
Silicon & Molybdenum Mirrors
●
Resonator and External Mirrors
●
Zero Phase Shift Beam Mirrors
90 degree Phase Retarders
Back Reflection Absorbers (ATFR)
Phase Lock Mirrors
Gold Coated Mirrors
Maximum Total Reflectors
Off-Axis Parabolic Mirrors For Welding
●
Contact LOM Technical Sales
for more information
Tel - USA (858) 755 1105